In development 2021
The Community A screenplay development project in collaboration with Arcade Film. Run of the Mill supported by the Arts Council of Ireland will develop an original screenplay inspired by stage production 'Singing for Survival'.
Making a Mark, National Tour 2022.
The Masterclass Project 2, Castletown House TBC
Recent & Past Projects
Sept 2019
Making a Mark @ Dublin Fringe Festival 2019
TALKING SHOP ENSEMBLE & RUN OF THE MILL THEATRE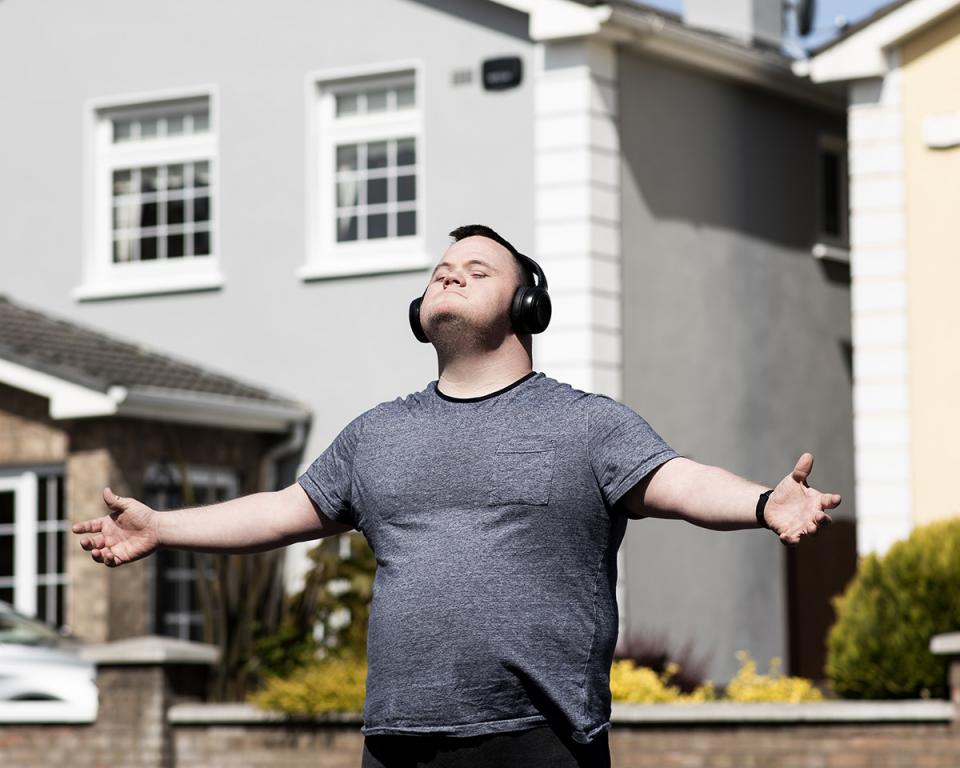 Mark has competed in the World Games, played King Lear before packed houses and packed bags for 20 years in Tesco's… But that's not even half the story.
Part live interview, part self-led confessional, this is Mark's life and he's ready to take a seat at the table. Ambition, disruption, grief and frustration. He hopes this show will be the making of him. Are you ready for what he has to say?
INFORMATION
Funded by the Arts Council / An Chomhairle Ealaíon and Kildare County Council with support from axis Ballymun, Arts and Disability Ireland and Project Arts Centre. Developed at FRINGE LAB with the support of Dublin Fringe Festival. Shaun Dunne is a resident artist at Project Arts Centre.

July 2019- The Masterclass Project, Castletown House
https://www.youtube.com/watch?v=vsEdl2YBXY0
January 2019:
SINGING FOR SURVIVAL, DRAIOCHT BLANCHARDSTOWN.
A near future. A wasteland. In the time between Before and After, a group of contestants reside in a place known only as The Centre. When the promise of a better future beckons beyond the walls, they must prepare for the opportunity of a lifetime. But are they really singing for their shot? Or are they singing for their survival? Run of the Mill Theatre return to Draíocht with a new dystopian fable exploring politics, power and places in our world.
JUNE 2018: Home Alone in collaboration with Crossroads Day Service

December 2017: MEMORY LANE.
Celbridge Manor Hotel.
Times are changing and sometimes it's hard to change with them.
Miley wants to stay put, John wants a flat screen tv in his new bedroom and Jacinta just wants this shift to be over.
When it comes to packing up, there's a lot to unpack.
But is it time to look forward, and not to look back?
Memory Lane is a new piece of work devised by the participants of our "Choices" group.
 May 2017: GREASE IS THE WORD
Join us at 8pm on May 31st at Celbridge GAA Club for our big and bold community musical. Performed by our Monday night ensemble, we guarantee to send you singing your way into the summer in this adaptation of everybody's favorite musical.
Sandy and Danny meet one romantic summer in Wexford; and as the stars align…they both end up attending the Rydell Day Service. But the path to true love is never smooth, especially when your Mam doesn't want you to have a boyfriend…
November 2016: REASON IN MADNESS: A Devised Reworking of King Lear 

Run of the Mill in collaboration with Pathways Day Programme, St John of Gods Liffey Region.
Directed by Aisling Byrne
Draiocht Blanchardstown
November 29th and 30th 2016 8pm
Tickets HERE
See Irish Times coverage of the project HERE.
Supported by the Arts Council of Ireland
O matter and impertinency mixed! Reason in madness!
Lear is not having a good week. A storm is brewing and he's running with the wolves. He's old, he's cold and his daughters aren't talking to him. You can't rule the world, if you can't remember where your shoes are.
It seems in this kingdom when you're old and grey, suddenly, you're in the way.
Run of the Mill Theatre collaborate with the participants of Pathways Programme, St. John of Gods Liffey Region to present a unique exploration and reworking of Shakespeare's King Lear, created and performed by an ensemble of theatre makers with intellectual disabilities. Exploring themes of aging, vulnerability, mental health, power and responsibility, Reason in Madness is a colourful, evocative and unique take on one of Shakespeare's most challenging pieces. 
June 2016:
I'VE A DISABILITY: GET ME OUT OF HERE!

The first outing of this provocative, entertaining and informative new work, devised by the participants of the Crossroads and Seasons theatre programme (St. John of Gods Liffey Region), explores the ups and downs of living with an intellectual disability as we try to navigate the "new directions" of committed social inclusion. But accessing your own community isn't as easy as it looks when there's pot holes in the road, support workers interrupting your 'romantic rendevous', and stern old ladies who refuse to sell you bottles of wine!
Based upon the real life experiences of the performers, and filled with musical interludes, I've a Disability Get Me Out of Here! is a hilarious and heartbreaking journey navigating the past and looking to the future. Don't miss your chance to see it's first performance in this intimate setting before the group develops it for bigger venues. Tickets are limited so please email enquiries to runofthemilltheatre@gmail.com
WHERE: Slip Hall, Celbridge (beside pedestrian gates of Castletown House, Main Street Celbridge)
WHEN: Thursday June 23rd, 2016.
WHO: Devised by the members of Crossroads and Seasons Theatre Programme in collaboration with Run of the Mill Theatre.
Directed by Aisling Byrne
Assistant Director: Freddie Kavanagh